Tips for Navigating the Insurance Landscape and Identifying Provider Red Flags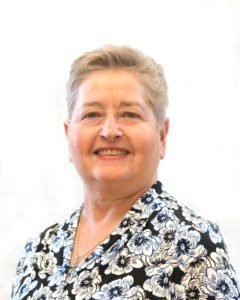 Substance use disorders have reached crisis proportions nationally, with New Jersey being one of the many states deeply affected. In 2016 alone, there were more than 2,000 deaths related to substance use and more than 76,000 substance use disorder treatment center admissions. As the state feels the impact of this disease, it is important for individuals coping with their own substance use disorder, or families coping with the substance use disorder of a loved one, to be well-informed about selecting a treatment center and navigating the insurance landscape.
Claudia Beljean, an Insurance Specialist for NJ Connect for Recovery, a service of the Mental Health Association in New Jersey (MHANJ), provides tips on how to navigate the insurance landscape and identify red flags to avoid disreputable providers. NJ Connect for Recovery is a free, confidential call line that provides a safe, nonjudgmental place that New Jersey residents may call to connect directly to Certified Alcohol and Drug Counselors, Family Peer Specialists and Public and Private Insurance Specialists.
Navigating the Insurance Landscape
"Families often become frantic while seeking treatment and sometimes forget to stop and weigh all options when it comes to insurance, especially knowing what questions to ask of their insurance provider prior to beginning treatment," said Claudia Beljean. "Although families may be eager for treatment to begin, it's extremely important to be vigilant about seeking high-quality care, and to consider factors such as out-of-pocket cost savings by selecting an in-network provider, for example."
Many families don't know where to begin the process, or if treatment is even covered under their plan. Under the 2008 Mental Health Parity and Addiction Equity Act (MHPAEA), most insurance plans, private and public, must offer behavioral health and substance use treatment coverage on par with covered medical benefits. To learn about the levels of care that are covered under your policy, reach out to your insurance provider for more information. It is also important to ask about copayments, deductibles and out-of-pocket maximums.
For those without private insurance, there are dedicated treatment facilities that accept Medicare and Medicaid. Substance use treatment may be covered under Medicare if it is medically necessary and if it is provided in an inpatient or outpatient treatment center that is Medicare-certified, as determined by the Department of Health and Human Services (HHS). More information regarding these coverage options can be found on the Centers for Medicare & Medicaid Services website.
For families who are underinsured or lack insurance, a state-funded treatment program could be a viable option. These may accept Medicare or Medicaid or charge on a sliding fee scale. NJDMHAS has created a treatment directory that can be searched alphabetically or by county.
Selecting a Treatment Provider
Beljean urges families to do their homework when it comes to selecting a treatment provider, so they are not vulnerable to recruitment by unethical treatment facilities. Sometimes "body brokers" are used to direct people to particular facilities, often out of state. Body brokers receive a kickback from facilities for each person admitted to treatment. "These facilities operate under a relapse model rather than a recovery model, with financial gain serving as the primary goal," said Beljean. "So often we hear of treatment providers offering free flights, gift cards, and even the promise to sign you up for insurance and pay your premium if you use their facility."
This practice does not ensure quality care and if a facility offers to pay your premium, they can stop at any time. In addition to identifying and avoiding facilities that present any of these red flags, Beljean advises families to ask potential facilities about the availability of medication-assisted treatment, low staff-to-patient ratios, staff qualifications and outcome measures.
The Hazelden Betty Ford Foundation also provides an exhaustive list of specific questions families should ask substance use disorder treatment providers.
In addition, Beljean recommends that families consider local facilities. "When I speak to families on the call line, I often urge them to seek out treatment programs that are close to home," she advises. "There is a misconception that in order for an individual with a substance use disorder to get effective treatment, they need to be sent far away. However, sending the individual out of state or even across the country does not ensure quality care or successful outcomes."
In any treatment program, there is the possibility of relapse. Some people become homeless after exhausting their insurance benefit because they do not have the funds necessary to support themselves or return home. If selecting an out-of-state facility, ensure that the individual has the means to support themselves or to make the trip home if they do not complete treatment.
It is vitally important for families to know their rights when it comes to insurance and be informed about selecting a reputable treatment provider. When speaking to a potential treatment provider, be sure to have a list of questions prepared regarding insurance coverage and the facility's treatment program. Always verify the credentials of the individual who claims to represent a potential facility before disclosing any personal information, such as a social security number or insurance policy number.
For more information about navigating insurance coverage options and tips for selecting a treatment provider, visit www.njconnectforrecovery.org or call (855) 652-3737 and ask to speak to an NJ Connect for Recovery Insurance Specialist today.
About NJ Connect for Recovery
NJ Connect for Recovery (NJCR), a service of the Mental Health Association in NJ (MHANJ), was established as a free, confidential call line focused on helping individuals and families coping with substance use disorders achieve recovery. NJCR provides a safe, confidential, nonjudgmental place that New Jersey residents may call to connect directly to Certified Alcohol and Drug Counselors, Peer Specialists and Public and Private Insurance Specialists. NJCR offers a series of programs statewide, including free family education workshops and insurance navigation community workshops. Call (855) 652-3737 for immediate guidance and support and to get your substance use disorder questions answered. For more information about NJ Connect for Recovery and its full range of community resources and services, please visit www.njconnectforrecovery.org.