Once controlled by an opioid addiction, a young mother is inspired to get clean and now helps others as a recovery specialist for NJ Connect for Recovery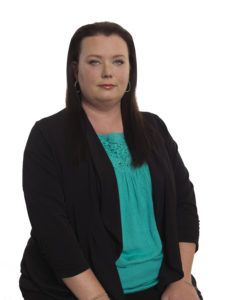 For most women, becoming a mother changes their life, but for Ocean County resident Michelle Price, becoming a mother saved hers. As a former prescription pill addict, motherhood is what put Price on the path to recovery and is one of the primary reasons she is able to sustain her recovery today.
Five short years ago, Michelle was gripped by her addiction to prescription pills. With a history of substance use in her family, Michelle's life was impacted by addiction early on. Her mother died when she was just 10 years old, and soon after, her brother started using to street drugs at an early age and then moved into using heroin.
At around 25 years old, Michelle was introduced to prescription drugs. From there, a casual weekend habit quickly developed into a full-blown addiction. She started stealing money from her family to support her drug use but worked hard to keep her problem a secret from her loved ones. Soon Price lost everything, though. She maxed out all her credit cards, lost her job, car and house, and she alienated everyone in her family.
"Addiction negatively impacted my life in every way possible," said Michelle. "It had taken everything from me. Alienated everyone who cared about me. I lost my job. I had to beg, borrow and steal just to afford my habit. I became someone I didn't know. Someone I didn't like."
Michelle's moment of clarity came in 2013 when she found out she was pregnant. She calls her son, her "light at the end of the tunnel." Once she found out she was pregnant, under the supervision of her doctor she was treated with Subutex, and following the birth of her son, she was treated with Suboxone, both FDA-approved medications for the treatment of opiate addiction. On June 21st, 2014, Michelle welcomed her baby boy Marquis, or as she refers to the now three-and-a half-year-old: "Q." She continues her recovery journey today.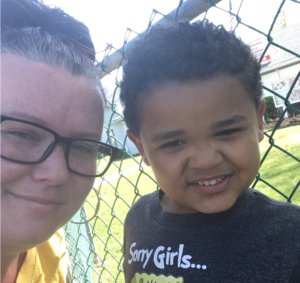 "When I found out I was pregnant, I knew I had to get clean," said Michelle. "It was no longer just about me. I did not want to bring him into the chaos I had created for myself." After she had her son, Michelle was referred to a work program offered through the Mental Health Association in New Jersey (MHANJ).
At the time, Michelle believed the position would be a temporary stint until she could get back on her feet. But after learning about MHANJ and its services, including its NJ Connect for Recovery call line, she joined the staff full-time. NJ Connect for Recovery is a free, confidential call line that provides peer support and guidance to those coping with substance use disorders. The service also offers free educational workshops and support groups statewide to help families and individuals foster positive communication and learn concrete tools for navigating the treatment landscape and recovery process.
Today, Michelle is a Certified Peer Recovery Specialist and works as a Wellness Action Recovery Plan (WRAP) group facilitator, where she leads a general group as well as a "WRAP for Addiction" group. Now dedicated to helping others on their addiction journeys, Michelle wishes she had a resource like NJ Connect for Recovery available to her when she was coping with her own addiction. "All the resources NJ Connect for Recovery provides are so important," Michelle explains. "Being able to pick up a phone and call someone when you need additional support or resources to help with your treatment and recovery journey is so valuable."
Michelle attributes much of her recovery to peer support, a driving factor that inspired her to become a Certified Peer Recovery Specialist and provide that same support to others through her work with NJ Connect for Recovery and MHANJ.  When Michelle was in the initial stages of her recovery and felt like "the punches just kept coming," the support groups were invaluable to her, especially after losing touch with her family.
Now four and a half years sober, Michelle hopes that her son will one day recognize the truth about addiction and recovery, the hard work that it takes, and ultimately be proud of her journey. "Recovery doesn't happen overnight. You don't just go to detox for 3 to 5 days and walk out of there fully recovered. Like anything, it's a process. It's something that I work on daily," she said.
To learn more about NJ Connect for Recovery and the vital statewide resources it provides to New Jersey residents, call 855-652-3737 or visit www.njconnectforrecovery.org.