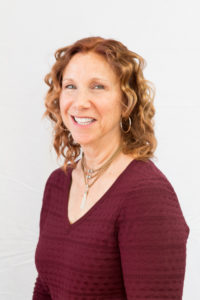 Joanne McCarthy, LPC, LCADC, LMHC, Director of Call Center Services, NJ Connect for Recovery
Unfortunately for many, relapse is part of the journey to recovery. To best support the individual through their recovery process, families, together with the individual in recovery, need to create a comprehensive plan of action to enact in the event of a crisis situation or if emergency need for treatment arises.
To address this need, NJ Connect for Recovery, a service of the Mental Health Association in New Jersey (MHANJ), recommends every family develops a Crisis Plan along with the individual in recovery. The Crisis Plan serves as a nonnegotiable document detailing the course of action that families will take if the individual is in a vulnerable state, including preferred treatment facilities and medications, preventative actions for future crises, and a list of friends and family members the individual would like to support them post-crisis.
To guide families through the process of compiling the necessary resources and information, Joanne McCarthy, LPC, LCADC, LMHC, Director of Call Center Services for NJ Connect for Recovery, provides tips on how families can construct their own individualized Crisis Plans with their loved ones in recovery.
Benefits of a Crisis Plan
"When your family member goes into crisis, everyone starts making emotional decisions," explains Joanne McCarthy. "If you have a Crisis Plan in place before there's a crisis, you are going to have more of a level of confidence since there is a definitive course of action for your loved one."
A Crisis Plan not only helps families avoid making critical decisions while in an emotional state, but it also acts as a significant stress-reliever. If a crisis situation were to arise and families have a concrete plan in place, it allows them to be proactive rather than reactive. Building a Crisis Plan also helps protect families and their loved ones from further harm during a vulnerable time since there is a clear, agreed upon course of action to take.
How to Build Your Own Crisis Plan
"You want to ensure when you're putting this document together that you go over the specific treatments or medications your loved one finds most effective should a crisis or emergency situation occur," advises McCarthy. "Having a list of preferred facilities, and even medications to avoid if they have adverse side effects, goes a long way in terms of putting you and your loved one at ease."
A Crisis Plan should include the following medication and treatment information should your loved one need hospitalization or treatment in a facility:
Preferred hospitals and treatment facilities
Treatments that may help and when they should be used
Treatments to avoid and why
Treatments that have been tried in the past and do not work or will worsen my symptoms
Medications I am currently on and what I take them for
Medications I would prefer to take and for what, if it becomes necessary
Medications that are acceptable to take and for what, if it becomes necessary
Medications that must be avoided
"Building a detailed Crisis Plan also allows families to have an open discussion with their loved ones to determine the treatment, aftercare programs and levels of support that do or do not work for them," explains McCarthy. "It is best to work on this when you are both doing well and it's important to make sure your loved one understands that the plan is not negotiable at the time of crisis."
The plan outlines people, places and situations the individual would either like to incorporate into their post-crisis plan or would like to avoid entirely. It also maps out a course of action if the individual does not have a safe and comfortable place to go once they are discharged from a treatment facility. For example, a Crisis Plan should include:
People I want to support me during the post-crisis time
Do I have a safe and comfortable place to go if I am being discharged from a facility? If not, I need to do the following (go to a shelter, have someone stay with me, etc.)
Person I would like to take me home
Person I would like to stay with me
Things I need to take care of upon my return home
Things that can wait until I feel better
"It's vital that families and their loved ones take the time to self-reflect and outline activities the individual needs to do every day when recovering from a crisis," explains McCarthy. "It could be anything—maybe they need to go to a meeting every day to feel better, or take the time to exercise, eat properly—anything that helps put that structure back in their day."
Equally important components of the plan include listing signs and symptoms that indicate the person is beginning to feel worse and the tools to use to help them feel better. These symptoms can include anything from increased anxiety to sleep disturbances, and suggested wellness tools will vary by individual but may include actions like attending meeting with a sponsor or calling a supportive family member.
"When your loved one is in a vulnerable state, it may be difficult for you to recall or determine what tools and avenues of treatment and support work best for them," advises McCarthy. "Developing a Crisis Plan takes a lot of the guesswork out of the situation. The process of developing the plan also acts as an added benefit because you receive direct input from your loved one, so you have that assurance you're acting with their best interests in mind."
NJ Connect for Recovery is a free, confidential call line that provides direct access to Certified Alcohol and Drug Counselors, Family Peer Specialists and Public and Private Insurance Specialists to help connect New Jersey residents to vital resources. NJ Connect for Recovery also hosts Family Education Workshops statewide that help families foster positive communication skills and provide them with concrete tools like the Crisis Plan to help their loved ones navigate the treatment and recovery processes.
To help your loved one develop their own Crisis Plan, visit www.njconnectforrecovery.org/recovery-resources/  to download the free template, or attend one of many statewide NJ Connect for Recovery Family Education Workshops to learn more. For individualized guidance and immediate support, call NJ Connect for Recovery at 855-652-3737 or visit www.njconnectforrecovery.org.