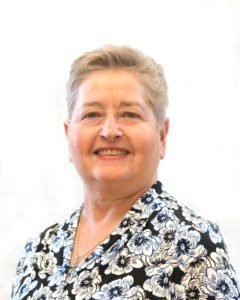 Claudia Beljean, Insurance Specialist, NJ Connect for Recovery
Featuring luxurious accommodations, beachfront views, and a wide range of relaxing activities, the never-ending ads for far-flung substance abuse treatment centers in places like California, Hawaii and Florida appear to be selling an effective, yet pricey, solution to a loved one's addiction.  Claudia Beljean, Insurance Specialist with NJ Connect for Recovery, urges families contemplating this step for a loved one to be careful.
"Many of these facilities promise quick and easy solutions to the complex problem of substance use disorders in a setting that rivals many dream vacation destinations. Additionally, some will provide free same-day flights, gift cards, or cigarettes to entice people to come to their facility," said Beljean.  "However, for those coping with a substance use disorder and their families, these facilities can often be too good to be true, and even worse, dangerous."
Lying underneath the surface at many resort style substance abuse rehabilitation facilities are a number of factors that can hurt rather than help someone coping with a substance use disorder.  Beljean provides key things to be aware of when considering a resort style treatment facility:
Lack of regulation – Unfortunately, federal regulations concerning what qualifies as counseling simply do not exist right now. This means that each state can have different rules and regulations surrounding what constitutes counseling and rehabilitation. Some states are quite strict, but others are much laxer. That factor makes it significantly more difficult to determine the type of care offered and who is offering it. Some facilities may offer evidence-based substance use treatment program, or they could be providing something significantly less grounded in proven clinical methods and effective medicine. In addition to this, in many cases treatment facilities have symbiotic relationships with sober living homes that can create a dangerous cycle of referring someone to a sober living home only to have them relapse and re-enter treatment. Often, these relationships are not made clear ahead of time. Unfortunately, you really do not know what kind of treatment you will get until you arrive and then it may be too late.
Efficacy of care is unclear – Along with the lack of regulation, many facilities rely on unscientific and inaccurate self-reporting to showcase what seems like impressive results. This data is often misleading or just plain wrong. Even more nefarious, some official-seeming reviews of facilities may be written by the facilities themselves or heavily influenced by the treatment facilities that they are supposed to be reviewing. For someone hoping to evaluate an out-of-state treatment center or find independent reviews, it can be virtually impossible.
High costs – Many commercials or ads for out-of-state rehab facilities contain a tagline detailing the facility's willingness to accept insurance. Yes, while some facilities do accept insurance, they may only cover a portion of the costs factoring in annual deductibles, copays and other payments. Many facilities have built business models off securing as many insurance reimbursements as possible.
Once they have tapped out insurance, they then move on to capitalizing on and manipulating family members' emotions in order to continue treatment be it effective or not. Additionally, high costs for air travel to a resort style rehab center as well as add-on services and treatments that are not covered by insurance can increase costs unexpectantly. For example, many lab fees are treated separately from the facility fees. Since many labs are out of network, these hidden bills could be extremely expensive. Along with this, many facilities have financial interests in the labs they utilize meaning kickbacks and unnecessary, costly testing can be highly common. These high costs can place family members in significant financial distress and can make it difficult to pay for their loved ones to return home after completing treatment.
"Despite the ease of use and wealth of information on the internet, it can be overwhelming and difficult to find reliable information regarding treatment for a loved one struggling with a substance use disorder," explained Beljean. "One of the first steps parents or family members can take toward helping their loved one is to educate themselves on substance use disorder and recovery and learn about the free resources available to them."
Established by the Mental Health Association in NJ (MHANJ), NJ Connect for Recovery provides a free, confidential call line as a resource for families coping with the substance use disorder of a loved one. NJ Connect for Recovery offers direct access to Certified Alcohol and Drug Counselors, Family Peer Specialists and Public and Private Insurance Specialists to help connect New Jersey residents to vital recovery resources.
"For an individual struggling with a substance use disorder and their family, navigating the road to recovery is confusing and scary. But they don't need to do it alone," concluded Beljean
For immediate and personalized guidance and support, call NJ Connect for Recovery at 855-652-3737 to learn how to help a loved one coping with a substance use disorder. For more information, visit www.njconnectforrecovery.org.