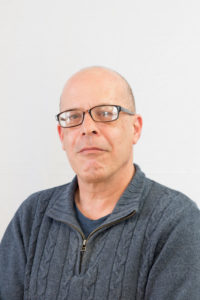 According to the Substance Abuse and Mental Health Services Administration (SAMHSA) 2017 National Survey on Drug Use and Health (NSDUH), approximately 19.7 million people ages 12 and older had a substance use disorder related to their abuse of alcohol or drugs. Identifying the signs of a substance use disorder in someone you love can be a challenge. Thomas Romanelli, Certified Alcohol and Drug Abuse Counselor, at NJ Connect for Recovery, a service of the Mental Health Association, details how to recognize a substance use disorder and provides resources for family members who want to get help for a loved one.
How to Recognize a Substance Use Disorder
"The longer someone uses a substance, whether it be alcohol or substances, the more dangerous it becomes and the harder it is for them to stop without experiencing withdrawal symptoms," said Romanelli. "Thus, recognizing the signs of substance use disorder sooner rather than later is essential in helping that individual get the proper help they need."
SAMHSA identifies alcohol as the most widely abused substance. Both alcohol misuse and alcoholism come with signs and symptoms to look out for. According to Romanelli common signs of alcohol abuse include:
Lack of control over how much one drinks
Preference to drink alone, in secret, or at weird times of the day like the morning
Depression, irritability, mood swings and a tendency to argue with friends and family
Drinking to cope with problems, to relax, to sleep or improve the mood
Continuing to drink despite interpersonal, physical and psychological problems related to their drinking
"Alcohol misuse can also cause blackouts, memory loss, flushed skin and broken capillaries as well as a trembling in the hands and in extreme cases, vomiting blood," said Romanelli.
Substance use disorder is also a very serious problem with consequences that can affect the entire family. Substance use disorder can cause both behavioral and physical changes.
"While the behavioral changes are telling signs of a substance use disorder, signs like financial and relationship problems can be hidden," said Romanelli. "Physical behaviors like slurred speech and weight loss can be much harder to conceal."
Although specific signs of a substance use disorder can be associated with particular drugs, some common signs include:
Confusion, bloodshot eyes, poor skin tone and appearing run down
Spending more money than usual or requesting to borrow money, issues with financial management
Missing work or school or a decrease in performance
Carelessness in grooming and not caring about their physical appearance
No longer taking part in activities that once brought joy and an increase in risky behaviors
Changes in eating or sleeping habits
Secretive behavior
Deteriorating relationships with family and friends and / or a sudden change in peer group
Episodes of violence and / or hostility when confronted about drug use
Continuing to use drugs despite interpersonal, physical and psychological problems related to their drug use
Need for daily or regular drug use to function
With New Jersey facing a public health crisis fueled by opioids, it is especially important to become familiar with signs of opioid use.
"Both heroin and prescription painkillers cause the pupil to contract, even in bright light, as well as things like a loss of appetite, excessive sleeping, vomiting, coughing, sweating, twitching and sniffling," said Romanelli.
When Does Casual Substance Use Become Harmful
"People can begin using drugs or alcohol for many different reasons," said Romanelli. "Some people experiment with recreational drugs and drinking, some may use them to help ease social anxiety and others may be prescribed drugs through a trusted doctor."
But Romanelli warns that the difference between substance use and abuse is a fine line and very few people can recognize when they've crossed that line. Substance use problems can sneak up on someone as use gradually increases over time. Using drugs or drinking a few times a week can quickly turn into using these substances every day. What might have begun as a choice has turned into a physical and psychological need.
"Parents have a tendency to underestimate the seriousness of drug use in particular," said Romanelli. "If your child matches any of the symptoms mentioned, that may suggest that a problem has already become dangerous and you should enlist the help of a substance use disorder treatment provider."
Where to Turn for Help
It can be difficult for family members to determine how to help a loved one they suspect is coping with a substance use disorder. One of the first steps parents or family members can take toward helping their loved one is to educate themselves on substance use disorder and recovery and learn about the free resources available to them.
NJ Connect for Recovery provides a free, confidential call line as a resource for families coping with the substance use disorder of a loved one. NJ Connect for Recovery offers direct access to Certified Alcohol and Drug Counselors, Family Peer Specialists and Public and Private Insurance Specialists to help connect New Jersey residents to vital recovery resources.
NJ Connect for Recovery also hosts free Family Education workshops which are facilitated by Family Peer Specialists and provide a safe environment, teach concrete skills and communication techniques and evidence-based strategies for addressing substance use disorders and recovery. The free workshops which include Narcan training are generally 12 weeks and attendees are welcome to attend any or all sessions. More information can be found at: https://www.njconnectforrecovery.org/free-workshops/.
For immediate and personalized guidance and support, call NJ Connect for Recovery at 855-652-3737. Call to learn more about how to help a loved one coping with a substance use disorder.
For more information, visit www.njconnectforrecovery.org.